Penn State is a big place with plenty of opportunities to be part of the nameless crowd. Lutheran Student Community will give you a chance to be part of a community where people talk, listen and share the challenges and joys of campus life. Learn More >>
The Lutheran Student Community of Penn State is an intentionally safe place – open to all students – regardless of faith background, church denominational history, economic status, political affiliation, ancestry, color, national origin, race, sexual orientation or gender identity, disability or handicap, political persuasion, age, or academic standing.
Friends & Supporters Newsletter Signup

There are plenty of opportunities with our community. Weekly worship is offered Thursdays on campus at the Pasquerilla Spiritual Center, as well as Sunday services in the morning and evening at Grace Lutheran Church on South Garner Street.
Don't know what you believe? Struggling with relationships? Need a listening ear? If you are feeling distressed or troubled, if you can't quite sort things out, if you just want to talk, you are welcome to contact our Campus Minister, Alicia Anderson. Part of why our staff is here is so that we can provide emotional, spiritual, and other support to students when they most need it!
Alicia is available by email at ara2@psu.edu or by text or phone at (814) 360-0601.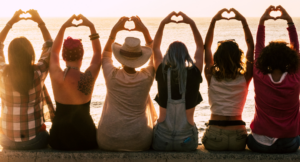 In the weeks at the end of November, the readings from Matthew's gospel seem to offer the harsher side of Jesus' teachings, and that makes me uncomfortable. I keep reminding us that parables are not to be read in isolation from the rest of what we learn from Jesus' life and teachings, and they are not to be read literally.
Read More »