In solidarity with our Jewish neighbors here in State College and across the world, we are making paper Menorahs available for friends to place in their windows this December.
In these darkest weeks of the year, we will light our world and our community with respect, friendship, and love.
Place a paper Menorah in your window to show solidarity with the Jewish community and to stand against hate, violence, and intimidation.
Stop by Pasquerilla Spiritual Center, Abba Java Coffeehouse, Lutheran Campus Ministry, State College Presbyterian Church, University Mennonite Church, or other locations to pick up a paper Menorah.
Or print one yourself using the pdf below.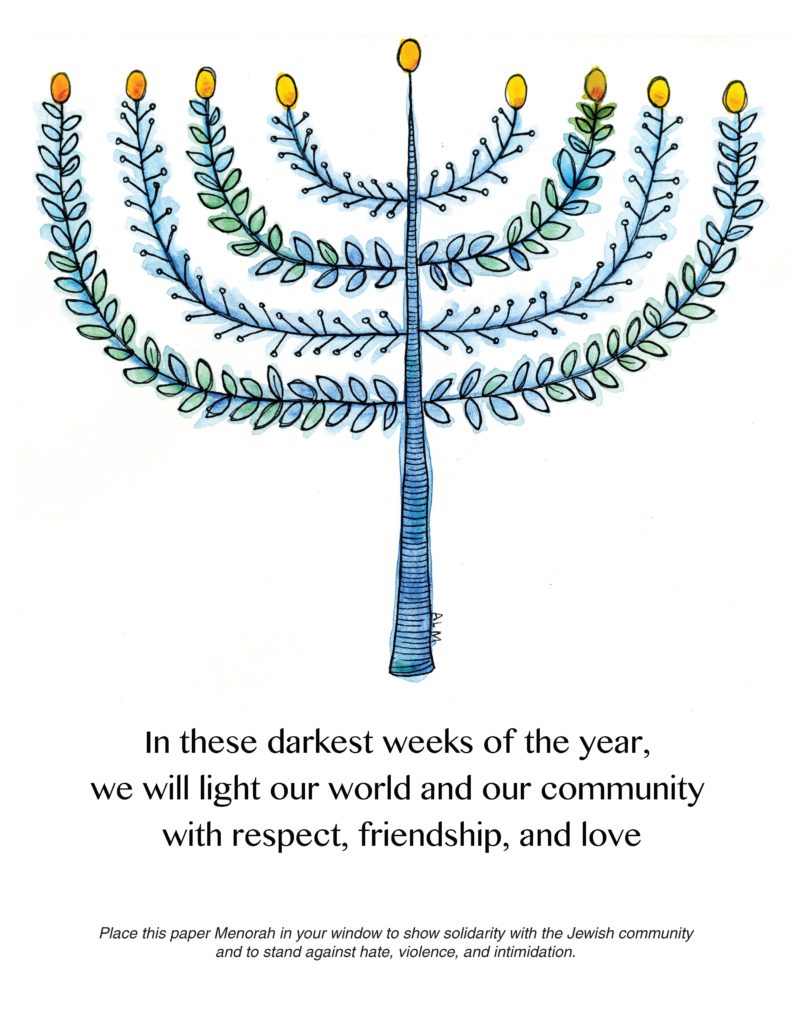 Many thanks to Allison Maus for her beautiful artwork.
Contact Alicia Anderson (ara2@psu.edu) or Allison Maus (allisonscpc@gmail.com) for more information.